A selection of the fantastic projects we have been able to execute in 2019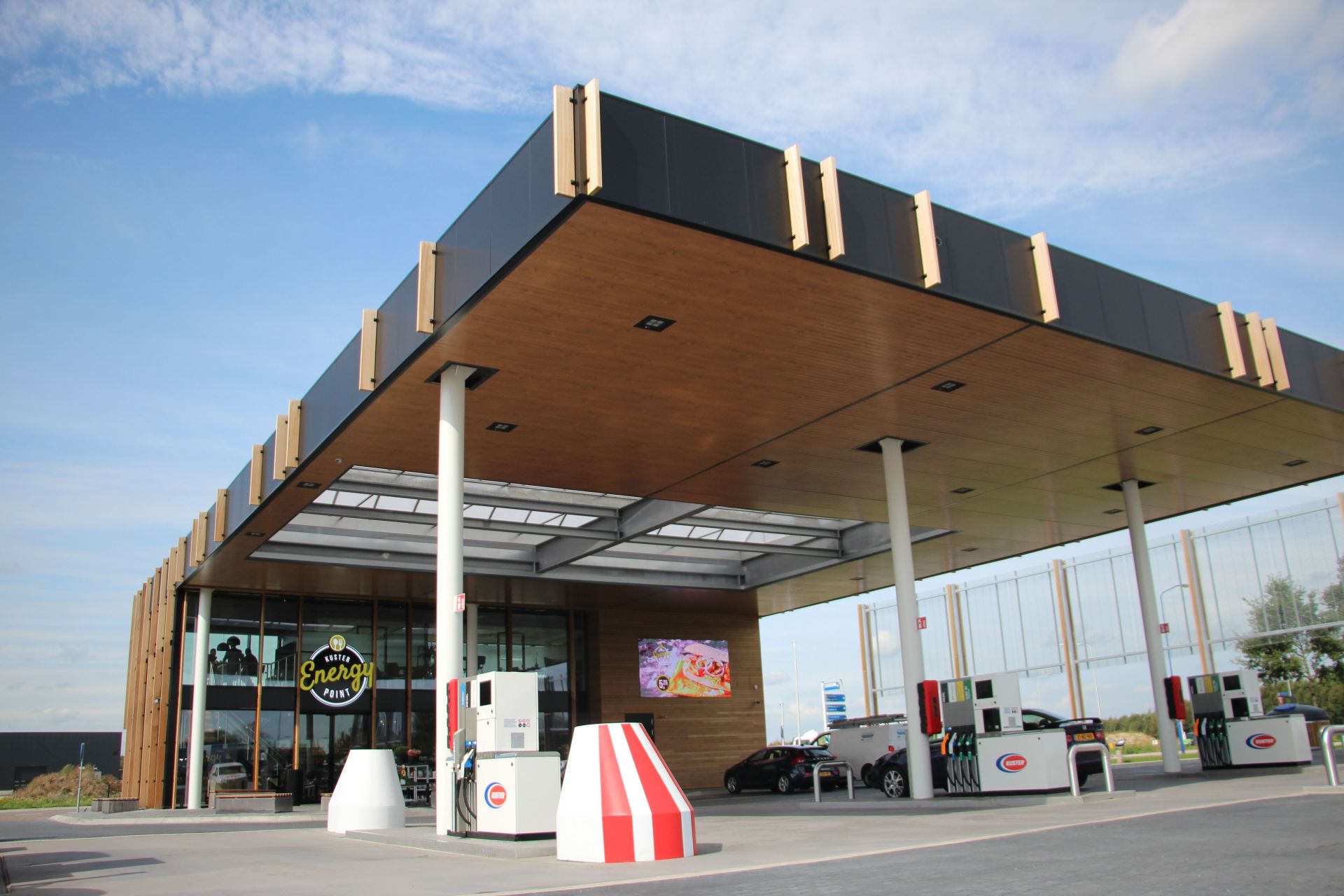 Car wash Loogman Heerhugowaard
Pascalstraat 12, 1704 RD Heerhugowaard. Executed in Q3 & Q4 2019
We have been able to carry out 2 Loogman locations this year and their new-build location in Heerhugowaard in Q4. BigBrother offers a powerful platform to provide car wash locations with an intelligent camera system. Not only does BigBrother develop specific functionalities for this market, we are also integrated with the two largest cash register systems in this market. Through this integration we go beyond camera surveillance, we make it easy for the user of the system to find the right images and in addition these integrations provide the basis for the next step.
Kuster Oil Groenlo
Noordgang 8, Groenlo. Executed in September 2019
Kuster Oil has built a new multifunctional gas station in Groenlo. The location has an extensive range of alternative fuels, a two-storey shop with meeting rooms and public workplaces as well as a drive thru for delicious fresh sandwiches. In addition, a truck and car wash center is realized. PumpWatch NEW helps Kuster Olie to perform its daily tasks as easy and fast as possible.
In addition, we are very proud that Kuster Energy has won the Gas Station Challenge this year.
Loogman Heerhugowaard
Pascalstraat 12, 1704 RD Heerhugowaard. Uitvoering Q3 & Q4 2019
Wij hebben dit jaar 2 locaties van Loogman mogen uitvoeren en in Q4 hun nieuwbouwlocatie te Heerhugowaard. BigBrother biedt een krachtig platform om carwash locaties te voorzien van een intelligent camerasysteem. Niet alleen ontwikkelt BigBrother specifieke functionaliteiten voor deze markt maar zijn we ook geïntegreerd met de twee grootste kassasystemen in deze markt. Door deze integratie gaan we verder dan camerabewaking, we maken het de gebruiker van het systeem gemakkelijk om de juiste beelden te vinden en daarnaast bieden deze integraties de basis voor de volgende stap.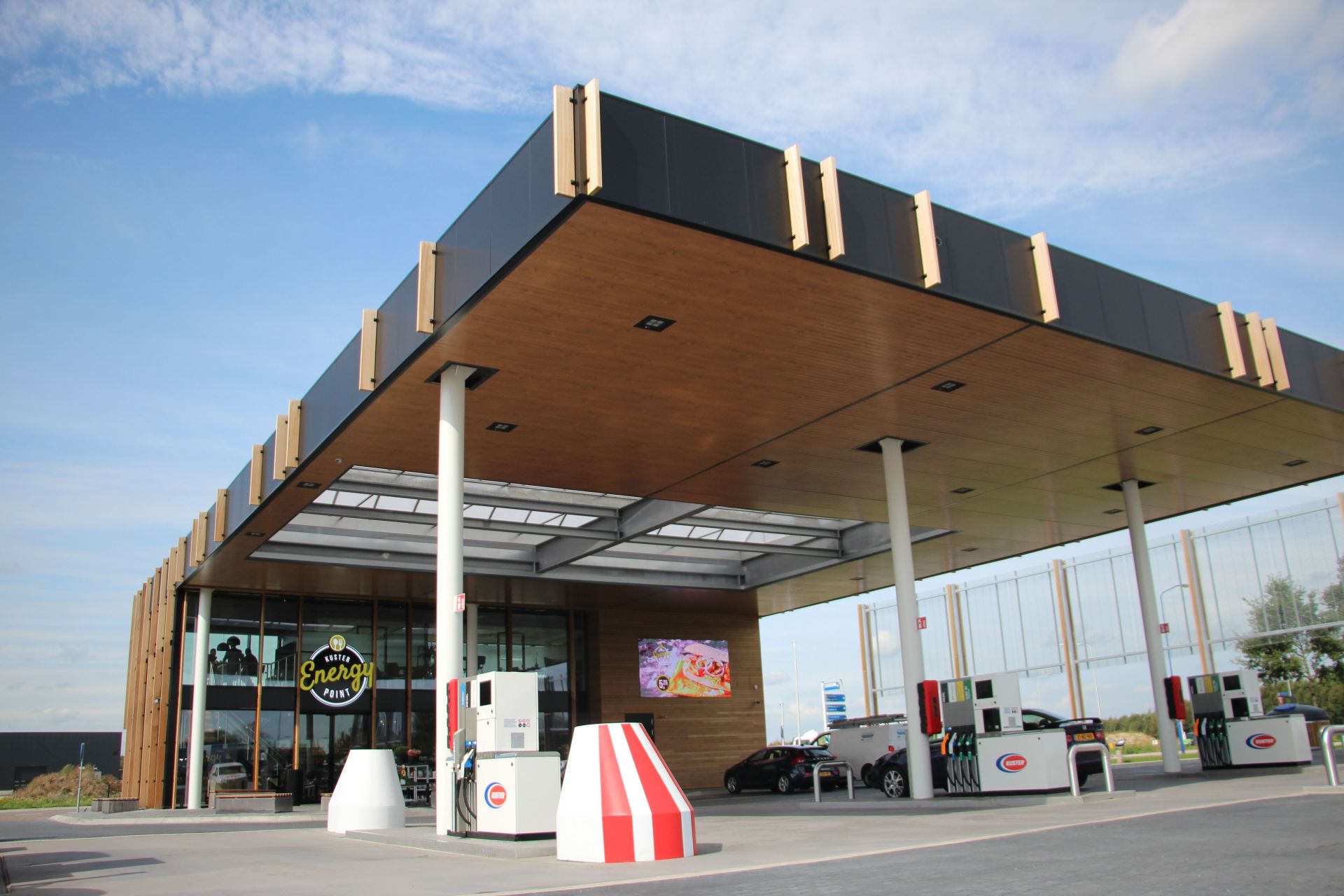 Kuster Olie Groenlo
Noordgang 8, Groenlo. Uitvoering september 2019
Kuster Olie heeft in Groenlo een nieuw Multifunctioneel tankstation gebouwd. De locatie heeft een uitgebreid aanbod van alternatieve brandstoffen, een shop van twee verdiepingen met vergaderruimten en zzp-werkplekken en ook een drive thru voor o.a. heerlijke verse broodjes. Daarnaast zal er een truck -en carwash centrum gerealiseerd worden. PumpWatch new helpt Kuster om de dagelijkse taken qua beveiliging zo makkelijk en snel mogelijk te maken.
Daarnaast zijn wij erg trots dat Kuster Energy dit jaar de Tankstation Challenge heeft gewonnen.
Hanos Hengelo
John Maynard Keynesstraat 10, 7559 SZ Hengelo. Executed in May 2019
In May 2019, Hanos international wholesale opened its 20th branch in Hengelo. In 2019, Hanos has 20 branches, including 2 in Belgium.
Our new StoreWatch camera system has been installed at this location in combination with 66 Full HD IP cameras. This new StoreWatch is equipped with a link to the cash register system so that transactions can be clearly displayed. In addition to this Full HD camera installation BigBrother has also supplied the intrusion signaling system and access control.
Shell Meer
Amsterdamstraat 2, 2321 Meer, Belgium. Executed in December 2019

The largest new truck station will be in Meer, Belgium. BigBrother has installed PumpWatch NEW at this strategic location by the end of December. The integration with license plate recognition and OPT cameras will ensure optimum control over the processes on the forecourt, as well as between the pumps.
Shell Berchem (the largest gas station in Europe) was also equipped with PumpWatch NEW in October.
Total Access Lamballe
N12, Rue de Bel air, 22400 Coëtmieux, Frankrijk. Uitvoering august 2019
The establishment of this station is an inspiring entrepreneurial story, where we have had the good fortune to be part of. Eric Leguen and his wife Nadine started this project more than 3 years ago, they worked hard with TSG to prepare the project but they have experienced many problems and setbacks that blocked their business. Jean-Pierre Garnier (TSG's Commercial, on the right in the photo) had the idea to bring the couple to the Netherlands during BigBrother's FuelDay for Retail. They were very impressed with what they saw and decided to use our system in their brand new station. Mr. Leguen strongly believes in the use of technology to bring impact and insight into the management at a gas station. Tools such as the Blacklist, the link to the PoS and especially BBI are crucial.
Hanos Hengelo
John Maynard Keynesstraat 10, 7559 SZ Hengelo. Uitvoering mei 2019
In mei 2019 heeft Hanos internationale groothandel haar 20ste vestiging geopend in Hengelo. Anno 2019 telt Hanos 20 vestigingen, waarvan 2 in België.
BigBrother heeft ook voor deze mooie nieuwe locatie de beveiligingstechnieken mogen leveren en installeren.
Op deze locatie is ons nieuwe StoreWatch camerasysteem geïnstalleerd in combinatie met 66 Full HD IP camera's. Deze nieuwe StoreWatch is voorzien van een innovatie koppeling met het kassasysteem, waardoor transacties overzichtelijk in beeld kunnen worden gebracht. Naast deze Full HD camera installatie heeft BigBrother ook het inbraaksignaleringssysteem en toegangscontrole geleverd.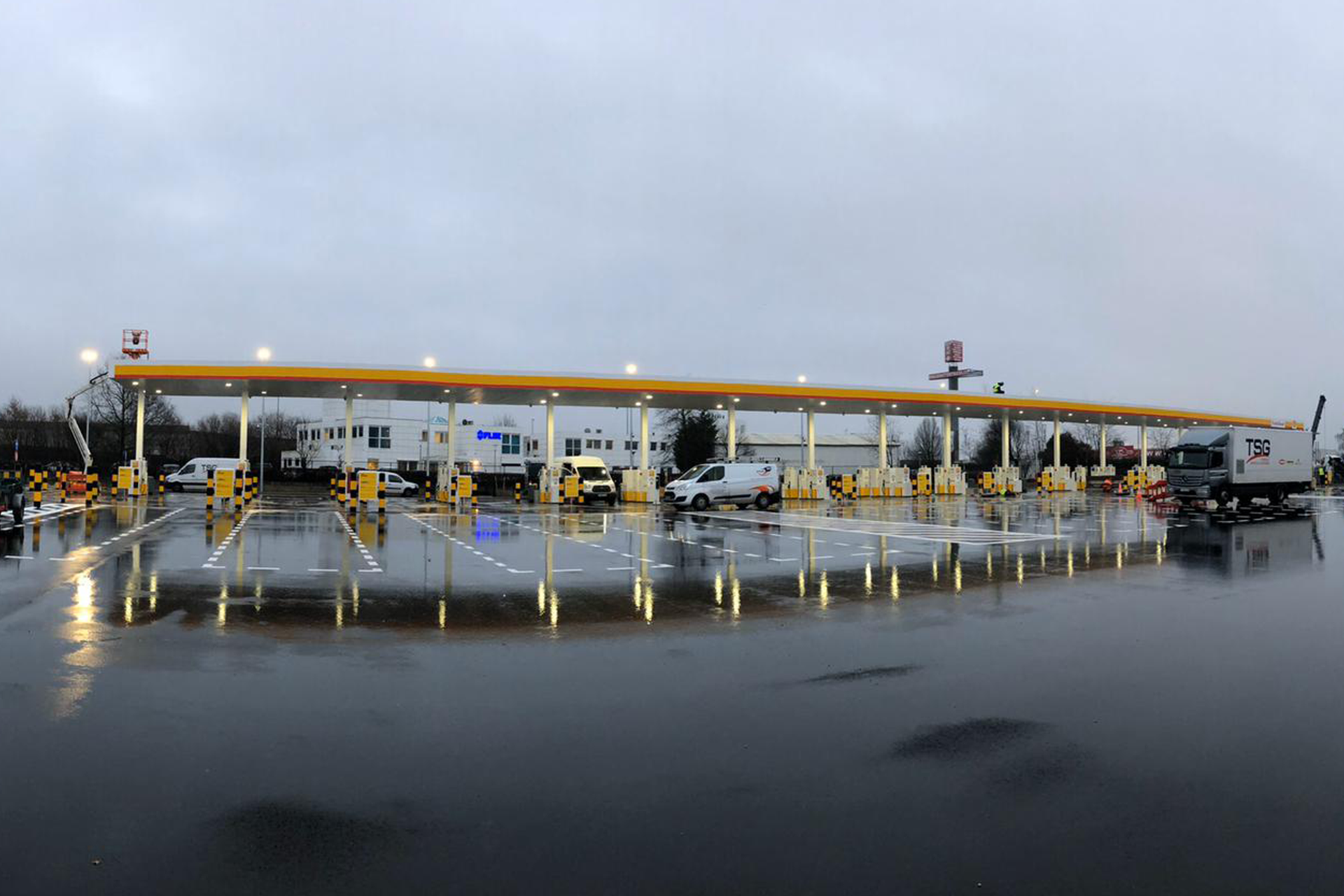 Shell Meer
Amsterdamstraat 2, 2321 Meer, België. Uitvoering december 2019

Het grootste nieuwe truckstation komt in Meer. Op deze strategische locatie zal BigBrother tegen het einde van December PumpWatch NEW hebben geïnstalleerd. De integratie met nummerplaatherkenning en OPT camera's zal zorgen voor een optimale controle over de processen op de forecourt, alsook tussen de pompen.
In oktober werd ook al Shell Berchem (het grootste tankstation in Europa) voorzien van PumpWatch NEW.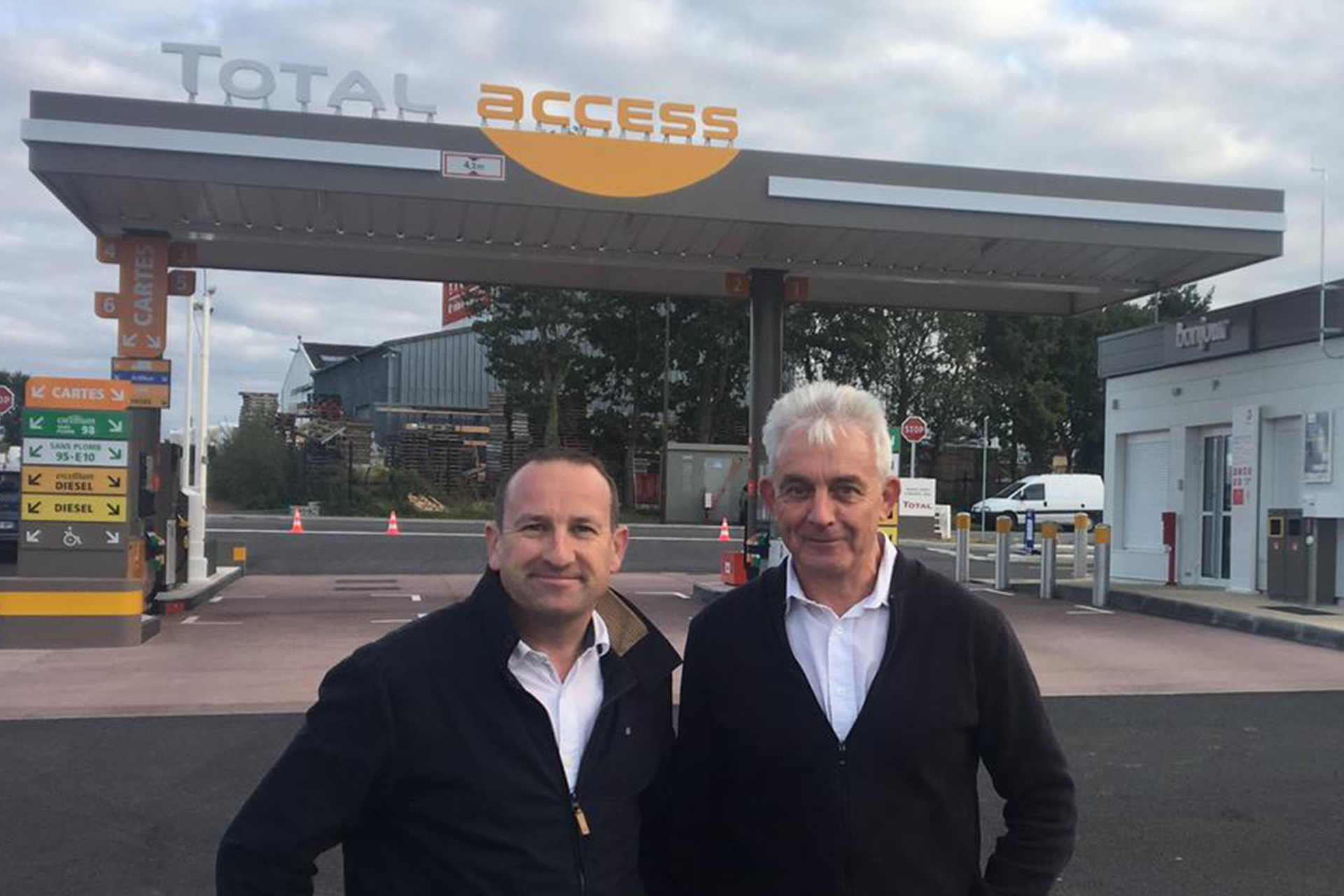 Total Access Lamballe
N12, Rue de Bel air, 22400 Coëtmieux, Frankrijk. Uitvoering august 2019
De oprichting van dit station is een inspirerend ondernemerschapsverhaal, waar we het geluk hebben gehad om er deel van uit te maken. Eric Leguen en zijn vrouw Nadine begonnen dat project meer dan 3 jaar geleden, ze werkten hard met TSG om het project voor te bereiden maar ze ervaardevele problemen en tegenslagen die hun onderneming blokkeerden. Jean-Pierre Garnier (TSG's Commercial, rechts op de foto) had het idee om
het stel naar Nederland te brengen tijdens onze FuelDay for Retail. Zij waren erg onder de indruk van wat ze zagen en besloten ons systeem in hun gloednieuwe station te gebruiken. De heer Leguen gelooft sterk in het gebruik van technologie om impact en inzichten te brengen in het beheer van een tankstation. Tools zoals de BlackList, de link naar de PoS en vooral BBI leken hem cruciaal.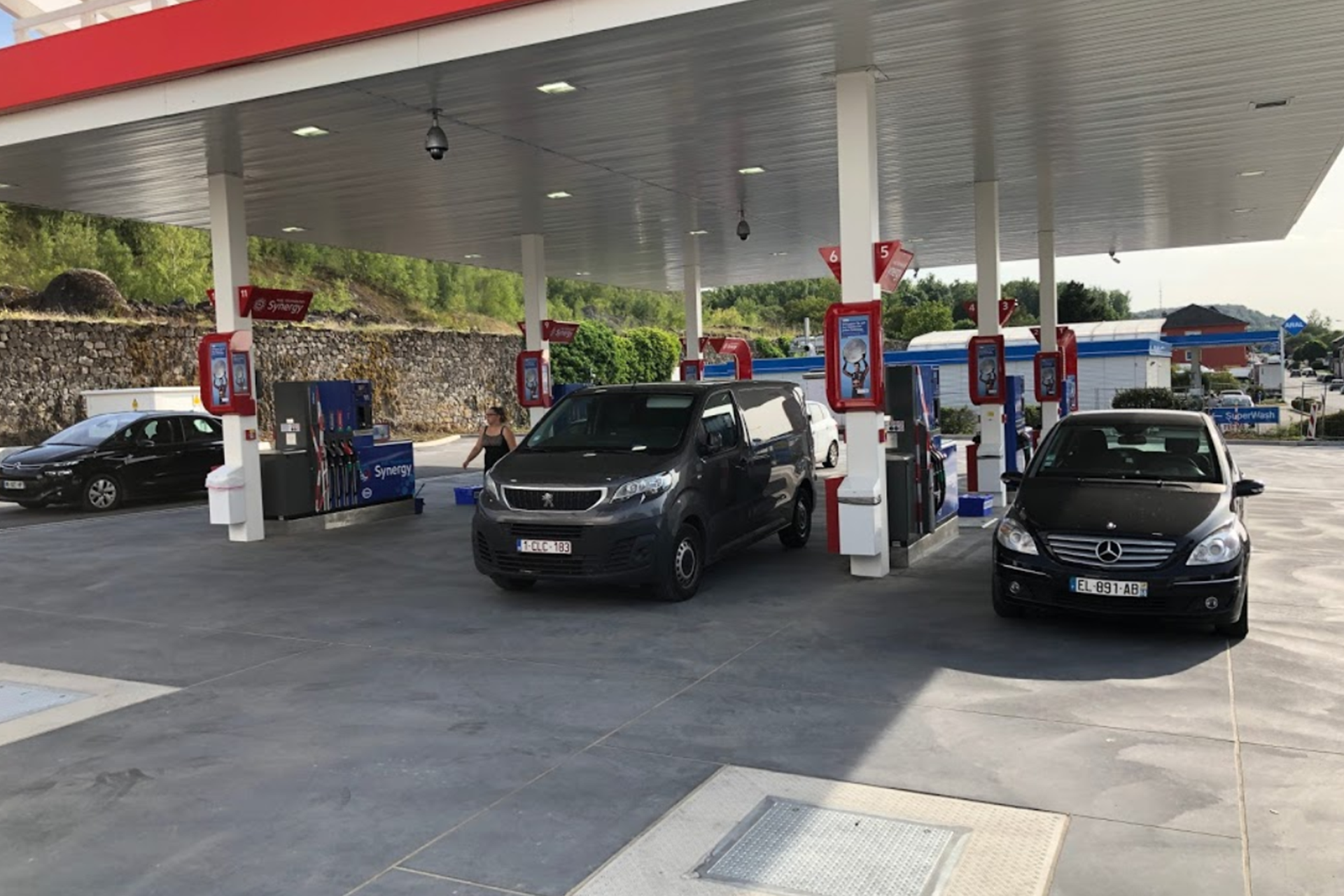 GreatGas
4 stations. Executed in Q4 2019
Irish law stipulates that refueling with petrol at unmanned stations is only permitted if the refueling process is monitored and authorized by a control room. BigBrother has developed Watch-it especially for this specific legislation. Watch-it sends alarms and events, combined with images, as a push message to a control room. Thanks to the connection with the FuelPos, push notifications can be sent if a customer picks up the nozzle. Push notifications are only sent if a gasoline nozzle is picked up. Based on the images received, the control room can assess the situation and release the pump remotely.
Esso Rodange
487 Route de Longwy, 4832 Rodange, Luxembourg.
This year, the brand new PetroCenter gas station, with 28 pumps, was equipped with PumpWatch NEW. The new shop has 11 counters, with the AutoAlert screens also being installed. The cashier employees are immediately alert when a fuel thief comes to refuel and through PumpWatch NEW the manager can easily collect evidence.
The entrance and exit of the shop were equipped with anti-theft gates and the bottles of spirits were secured bottle caps from Pataco.
In the first quarter of 2020 the new car wash will be installed. The Just Start to Wash concept will run on this, making the carwasher experience a lot more personal for the customer!
GreatGas
4 locaties. Uitvoering Q4 2019
De Ierse wetgeving schrijft voor dat het tanken van benzine op onbemande stations alléén is toegestaan indien het tankproces wordt gemonitord en geautoriseerd door een meldkamer.
Speciaal voor deze specifieke wetgeving heeft BigBrother Watch-it ontwikkelt. Watch-it stuurt alarmen en gebeurtenissen, gecombineerd met beeld, als push-bericht door naar een meldkamer. Dankzij de koppeling met de FuelPos kunnen pushnotificaties verstuurd worden indien een klant de nozzle oppakt. Pushnotificaties worden allen verstuurd indien een benzine-nozzle wordt opgepakt. Op basis van de binnengekomen beelden kan de meldkamer de situatie beoordelen en remote de pomp vrijgeven.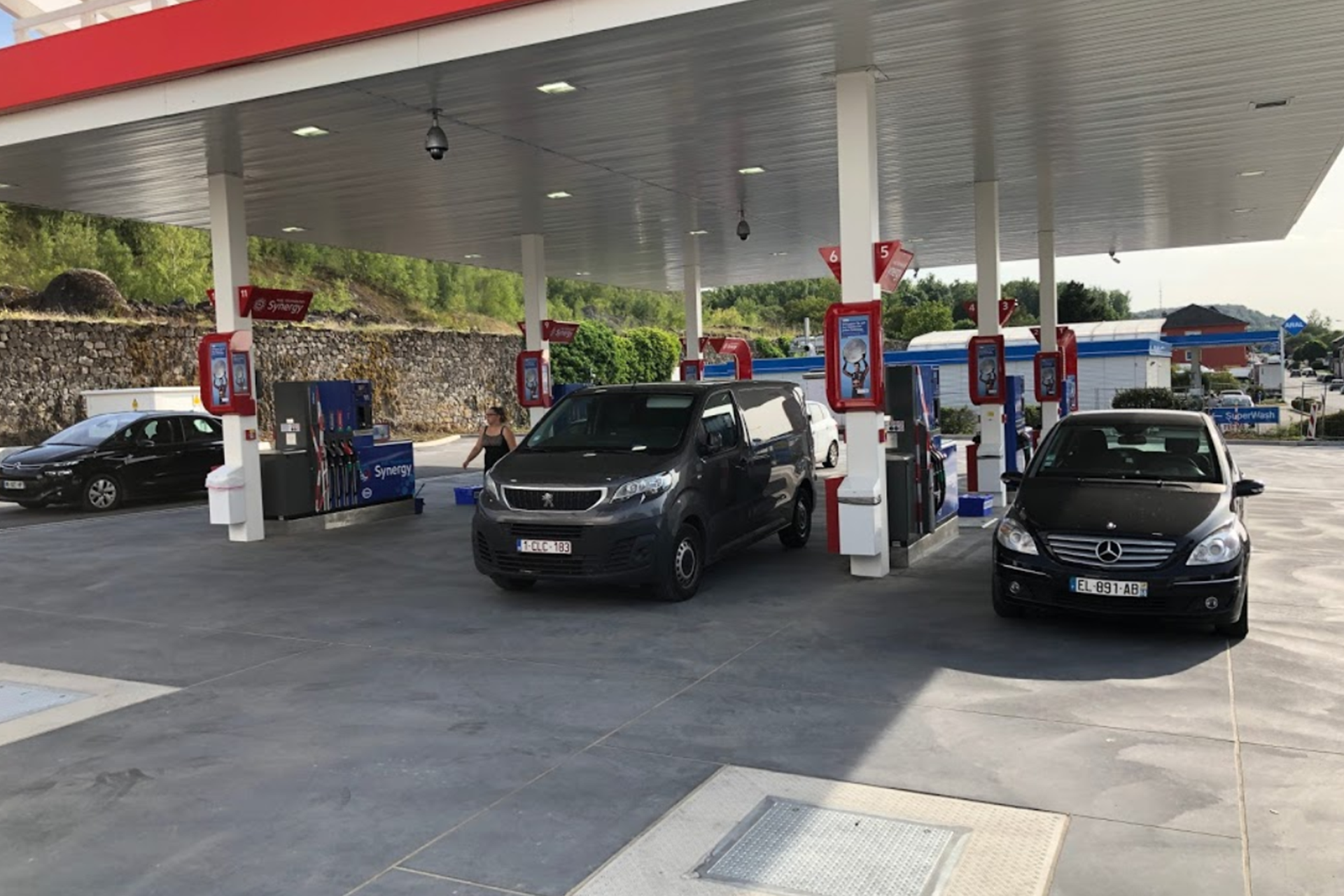 Esso Rodange
487 Route de Longwy, 4832 Rodange, Luxemburg. Uitvoering

Dit jaar werd in de zomer het gloednieuwe tankstation van PetroCenter, met maar liefst 28 pompen, door BigBrother uitgerust met PumpWatch NEW. De nieuwe shop telde zomaar even 11 kassa's waarbij ook de AutoAlert-schermen werden geplaatst. Zo zijn de kassamedewerkers meteen alert wanneer er een doorrijder komt tanken en door middel van PumpWatch NEW kan de manager gemakkelijk bewijslast verzamelen.

De in-en uitgang van de shop werden voorzien van anti-diefstal poortjes alsook de flessen sterke drank werdenbeveiligd door middel van bottle-tags.

In het eerste kwartaal van 2020 zal de nieuwe carwash op deze locatie geïnstalleerd zijn en zal BigBrother ook hier PumpWatch NEW installeren. Hier zal het JustStartToWash concept op draaien waardoor de carwashervaring een stuk persoonlijker wordt voor de klant!
IDS
16 stations, France. Q1 & Q3 2019
These new locations stem from that long-term relationship with Kuwait Petroleum. Through continuous project support and help in 2019, IDS is linked to 15 projects in France, and more will be added in the coming years. IDS Q8 uses PumpWatch to bring security to their unmanned truck sites by installing alarms, access control and cameras on the station. They do this according to a proven concept that has been established in the Netherlands. The quality of the images we provide allows for control of the problem, and reading of the license plate during the day and the night.
Tankstelle Bühler GmbH
Am Hammergraben 1, 78713 Schramberg, Germany. Executed in September 2019
Last summer the first PumpWatch NEW with FuelPos connection was delivered in Germany. The location BFT Tankstelle Bühler can be found in the place Schramberg in the Black Forest. The installation was carried out in collaboration with our new partners from Tokheim Germany.
G&V
4 stations, Belgium. Executed in Q3 and Q4 2019
G&V also opted for PumpWatch NEW. They operate their gas stations under different brands including Total, G&V and Esso. Esso Noorderlaan and Total Tongrinne were provided with PumpWatch NEW in September, and G&V Comines followed in December. The super fast search function will ensure that the managers arrive at the right image material quickly and efficiently.
IDS
16 locaties, Frankrijk. Q1 & Q3 2019
BigBrother heeft een geschiedenis in samenwerking met Kuwait Petroleum. Deze nieuwe locaties komen voort uit die langdurige relatie, omdat ze ons vertrouwen om onze expertise naar hun netwerk buiten de Benelux te brengen. Door voortdurende projectondersteuning en hulp In 2019 is IDS met ons verbonden aan 15 projecten in Frankrijk, daar zal de komende jaren meer bijkomen. IDS Q8 gebruikt ons systeem om beveiliging op hun onbemande vrachtwagensites te brengen door alarmen, toegangscontrole en camera op
het station te installeren. Dit doen ze volgens een bewezen concept dat in Nederland is vastgesteld. De kwaliteit van de afbeeldingen die we leveren, zorgt voor controle over het probleem en voor het lezen van het kenteken overdag en 's nachts.
Tankstelle Bühler GmbH
Am Hammergraben 1, 78713 Schramberg, Duitsland. Uitvoering september 2019

Afgelopen zomer is de eerste PumpWatch NEW met FuelPos koppeling opgeleverd in Duitsland. De locatie BFT Tankstelle Bühler is te vinden in de plaats Schramberg in het Zwarte Woud. De installatie is in samenwerking met onze nieuwe partners van Tokheim Duitsland uitgevoerd.
G&V
4 locaties, België. Uitvoering Q3 en Q4 2019
Ook G&V koos voor PumpWatch NEW. Zij baden hun tankstations uit onder verschillende brands waaronder Total, G&V en Esso. In september werden Esso Noorderlaan en Total Tongrinne voorzien van PumpWatch NEW, in december volgde G&V Comines. De supersnelle zoekfunctie zal er voor zorgen dat de uitbaters snel en efficiënt tot het juiste beeldmateriaal komen.